This week is Mental Health Awareness Week and this year's theme is tackling loneliness together. During the week we are helping to raise awareness of the impact of loneliness on mental wellbeing and to look at steps that can be taken to address it. We are delighted to have our growing team of mental health first aiders at Software Solved who are proud to support all of our team and continue to promote mental health throughout the business and beyond. During the pandemic lockdowns, "loneliness was almost three times that of pre-pandemic levels" according to the Mental Health Foundation. Many connections with family, friends and loved ones were put on pause or unfortunately broken. 
Charlotte Rook, our Head of HR recognises the importance of supporting mental health and raising awareness of how to combat loneliness:
 "At Software Solved, and especially being in a remote-first environment, mental health and supporting the team is a priority. Our mental health first aiders play a vital role in helping to spot the early signs of mental ill-health, continually spreading awareness and educating the team, and signposting individuals to the right support. They work hard to reduce the stigma around mental health through campaigns such as this week's Mental Health Awareness Week. To enable us all to connect together and build relationships, we have sent all the team a wooden puzzle in the post that they will be able to put together with the help of other team members, creating… a new wooden friend!" 
Being a remote-first business, we understand that it is easy to feel isolated and lonely. We work hard to prevent this by bringing the team together through regular events, both virtually and in person. We are currently in the process of planning a themed summer party. 
At the moment our three mental health first aiders are Lizzie Bailey, James Bellamy and Kristan Dunn. Last year, Lizzie previously shared her experience of attending the first aid course. We wanted to share some tips and approaches we take to help tackle loneliness, isolation and barriers to connecting the team: 
 1: Keep in contact and encourage
team inclusion
When working remotely, on some days individuals may not have any meetings so just a message or a quick call to a teammate or work-buddy to catch up over lunch or a tea break can really help that individual feel less lonely. We are passionate about making sure all team members enjoy and feel comfortable working at Software Solved and so just popping a message to ask how their day is going can make such a difference and open up a conversation. We encourage the team to book a desk in our office in Exeter where lots of members enjoy spending time together and go on a lunchtime walk, sometimes with a four-legged friend! At Software Solved we really do value people and the power, possibilities and fun that working together can bring. 
2: Spread awareness and kindness
It's crucial to help people understand there are links between mental health and loneliness. This resonates with the above point in making sure you check on those around you. We like to make sure we share regular tips and information about mental health throughout the year. This is because some symptoms are not necessarily obvious and if left can result in poor mental health. We actively spread kindness, looking at ways we can implement team recognition with shout-outs and share activities that will make the team laugh and smile. 
3: Encourage sharing your story
It is so beneficial to share a story no matter how big or small you think the story is, sharing your own experience can really help reduce the stigma and challenge stereotypes about mental health. Loneliness for example can affect everyone so differently. This week everyone is encouraged to share their story with the hashtags #IveBeenThere and #MentalHealthAwarenessWeek. If your story can help just one person feel less alone, that is a great achievement! 
4: You are unique and special, be conscious not to compare yourself to others
We encourage authenticity and bringing your whole self to work. Our inclusive culture promotes ownership and supports all the team to be open and genuine in everything they do. We have a diverse UK-based team who all bring different creative perspectives to make Software Solved truly unique.  
5: Refer to the #MyWholeSelfMOT
Looking after your general wellbeing is important and can affect how lonely you feel. We encourage staff to regularly self-reflect and the My Whole Self MOT is a great way to do this. Other recommendations include:  
Make sure you are drinking and eating regularly, low blood sugar can really affect your mood and energy levels

 

Try to get a good amount of sleep, getting too much or too little can really impact your mood

 

Spend time outside, we advocate this for our team to make sure they have regular screen breaks, with many team members going for walks on their lunch break.

 

Try to do some physical activity, not only can this improve your self-esteem, but it can be very helpful for your mental well-being

 

Avoid unhelpful coping mechanisms as best you can.

Such as overdoing it on sugar, caffeine or alcohol. 

Find what brings you joy. This could be spending time gardening, going on a dog walk or baking. When you find things that really make you happy this will then open doors to potential opportunities, or you could join a local group or community where you could meet like-minded individuals. We recommend a website called

meet up

where you can find face-to-face groups of people who share similar aspirations or interests.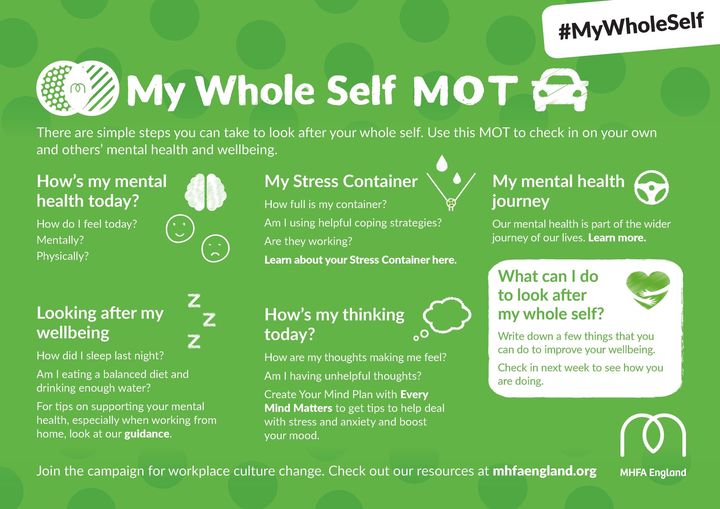 It's important to remember to be kind to yourself and acknowledge that loneliness is a shared experience and that you're never alone. It is part of being human and there are many resources and support to help tackle it. 
Other useful resources:
 https://www.mind.org.uk/information-support/tips-for-everyday-living/loneliness/useful-contacts/ 
https://www.mentalhealth.org.uk/campaigns/unlock-loneliness/15-tips